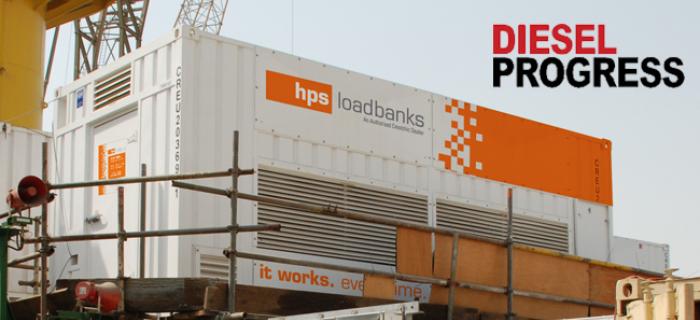 Banking on a Name Change. Crestchic USA now HPS Loadbanks.
Sole Crestchic Load Bank Distributor for North America 
By Dawn M. Geske, Diesel Progress, April 2012
Crestchic USA has changed its name to HPS Loadbanks. The company operates as the sole North American distributor for Crestchic load banks, and is part of the Caterpillar dealer Hawthorne Power Systems serving San Diego County and Pacific Islands.
"Part of the strategy for the name change was to provide us with a differentiated identity from our core business as a Caterpillar distributor," said HPS Loadbank's Senior Loadbank Manager. "We are engaged in other businesses that leverage our core strengths as a distributor. Branding as HPS Loadbanks is part of a strategy to separate us from the Hawthorne Caterpillar dealership and recognize the value we add to the Crestchic product."
HPS sells, services and supports Crestchic load banks as well as VanTran transformers. As a Caterpillar dealer it sells equipment, engines and generator sets, and provides service and parts support for these products. "We have also recently added significant value along with the Crestchic USA name change," said Fowkes.
"We always offered service and technical support, but now we've added a 100% weather guarantee. We also set up regular boot camp training sessions to provide customized classroom and in-the-iron training for our customers. We have also expanded our service capabilities and now offer guaranteed buyback options. There are more training options, expanded service options and some guarantees that don't come from Crestchic directly."
HPS offers the load banks for purchase or rent with a variety of financing options available. The load banks are used with any type of electrical generating equipment that requires testing.