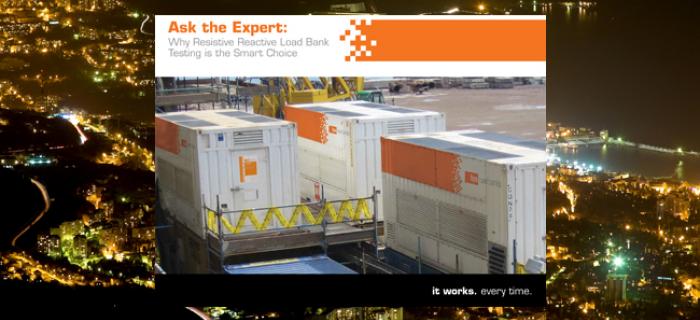 All-in-One 700 KW Resistive Load Bank Package Now Available
HPS Loadbanks (HPS), the leading distributor of Crestchic® Load Banks in North America, announces its newest product, the All-in-One Load Bank Package featuring the HPS 700KW Resistive Load Bank. Manufactured for HPS Loadbanks by Crestchic UK, the 700 KW Resistive Load Bank is a compact, dual voltage unit that is built on a dual-axle trailer and can be pulled by a standard pickup truck.
The Senior Loadbank Manager says, "The expanded line of 700KW resistive load banks are ideally suited for product support, service and rental departments. Our on-the-go customers can choose individual units built on castors or our load bank plus trailer package for easy transport. Each 700 KW load bank is designed for efficient, reliable testing each and every time."
The manager continues "The new HPS 700 KW All-In-One Load Bank Package is yet another example of why we back every new HPS load bank with our industry leading new product warranty. Every new 700 KW Resistive Load Bank is covered by a one year warranty including parts and labor."
Detailed product specifications for the 700KW Resistive Load Bank are available at www.hpsloadbanks.com.
About HPS Loadbanks
Based in San Diego, CA, HPS Loadbanks is the leading authorized distributor of Crestchic® load banks in North America and a recognized premier dealer of Vantran® transformers. Whether you choose to buy or rent, HPS offers the best selection of new and used resistive load banks, resistive/reactive load banks, transformers, trailers and cables. Our load-testing products and services include sales, rental, training, parts and service. For more information, visit www.hpsloadbanks.com.
Press Contact
Chris Giannaris
Corporate Marketing Manager
858.674.7034 office
cgiannaris@hawthornecat.com