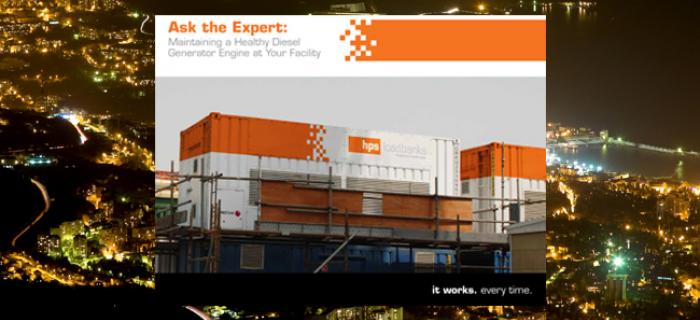 The recommended procedure to follow for the load bank test would be to:
Start and run the generator until the cooling temperature stabilizes
Transfer all manual or automatic transfer switches to the emergency source
Step load the generator with the loadbank until the desired load is reached
Remove the loadbank load first after the test
Transfer all transfer switches back to the normal position, and finally
Allow the generator to cool down according to manufacturer's guidelines.
By adding the building load first you will not be in danger of losing power to the building loads in case of a normal power failure: the building will already be on its emergency source.
NFPA 110, 8.4.2.3, 2013 edition, states. Diesel generator sets in service shall be exercised at least once monthly, for a minimum of 30 minutes, using one of the following methods: (1) Loading that maintains the minimum exhaust gas temperatures as recommended by the manufacturer or (2) Under operating temperature conditions and not less than 30 percent of the EPS standby nameplate kw rating.
Engine Testing
While running the generator set under load, operate the set in accordance with the manufacturer's recommendations. Inspections should include the following items recorded several times per hour (every 15 minutes) during the test:
Generator Power – Record generator KW, AMPS, Power Factor.
Frequency and Voltage – Check and record frequency and voltage on all phases.
Oil Pressure Gauge – Check for proper operating oil pressure.
Fuel Level and Pressure Gauge – Check for proper fuel level and pressure.
Engine Crankcase – Check the oil level. Maintain the oil level between the "add" and "full" marks on the "engine running" side of the dipstick.
Generator Louvers (If equipped) – Check for proper operation (able to open and close freely).
Engine Mounts – Inspect for proper installation and loose fasteners. Check for proper torque.
Leaks and Noise – Check for leaks and any unusual noises.
Winding and Bearing Temperature (if equipped) – Check and record winding and bearing temperatures.
When selecting a vendor to perform load bank testing and maintenance on your generator, it is important to choose a company that has technicians who have been properly trained on both generator systems and operation of the load bank. This will ensure that tests are conducted properly and any repair/maintenance that needs to be done is performed in accordance with the manufacturer's recommendations.
Press Contact
Chris Giannaris
Corporate Marketing Manager
858.674.7034 office
cgiannaris@hawthornecat.com
Disclaimer: The views and opinions expressed in this article are purely of the authors and shall not be considered an official position of the NFPA or any of its technical committees and shall not be considered to be, nor be relied upon as, a formal Interpretation or promotion of the NFPA. Readers are encouraged to refer to the entire text of all referenced documents.