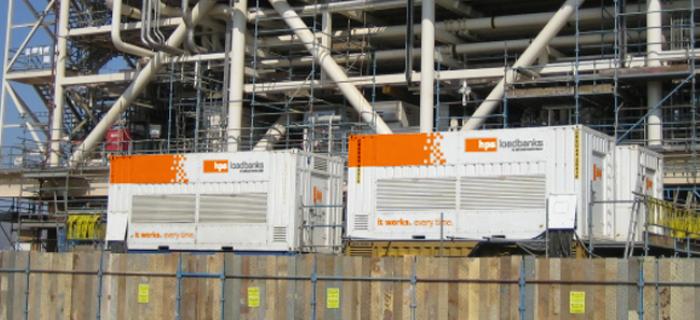 Industry Leading, VIP Rewards Program for Load Bank Rental Customers. 
HPS Loadbanks, the leading distributor of Crestchic load banks in North America, announces its Free VIP program for load bank rental customers. The RentalRewards VIP Program offers an array of discounts, rewards and premier services. The more customers rent with HPS, the more rewards they earn. VIP program members can start enjoying rewards immediately with every new load bank rental.
Kirk Fowkes, HPS Director of Sales and Marketing, says "All RentalRewards VIP members will benefit from our rewards program. Preferred Members have priority rental access to the HPS Loadbank rental inventory and our HPS Concierge services including senior technical engineers and customer service support." Fowkes continues, "The RentalRewards VIP Program is the standout rewards program within the load bank industry."
Brian Cleary, General Manager of HPS continues, "Our Premier Members receive a 10% discount on all load bank rentals, while Platinum members receive a 15% discount and a complimentary Dell XPS 14 Ultrabook. With our new RentalRewards VIP Program, HPS continues its leadership in providing the best customer experience in the industry today." Learn more about the new RentalRewards VIP Program at the HPS Loadbanks booth during the EGSA show, September 9 -11, 2012, in Milwaukee, Wisconsin. Ask a booth representative for full details.
About HPS Loadbanks
Based in San Diego, CA, HPS Loadbanks is the leading authorized distributor of Crestchic load banks in North America and a recognized premier dealer of Vantran transformers. Whether you choose to buy or rent, HPS offers the best selection of new and used resistive load banks, resistive/reactive load banks, transformers, trailers and cables. Our load testing products and services include sales, rental, training, parts and service.
Press Contact
Chris Giannaris
Corporate Marketing Manager
858.674.7034 office
cgiannaris@hawthornecat.com