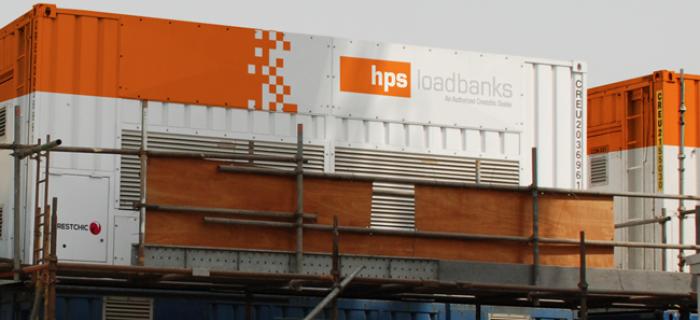 PowerGen Special Offer on HPS Certified, Used Crestchic Load Banks.
HPS Loadbanks (HPS), the leading distributor of Crestchic® load banks in North America announces the expansion of its HPS Certified Used Load Bank Sales Program at the PowerGen show, November 12 -14, 2013, at the Orange County Convention Center, in Orlando Florida. HPS Loadbanks is doubling its used load bank warranty from 6 months to one full year for all HPS Certified, used Crestchic load banks purchased by December 31, 2013.
Kirk Fowkes, HPS Director of Sales and Marketing says " Customers can have confidence in our HPS Certified, used load banks because we back each one with the best used load bank warranty in the industry.... period." Fowkes continues, " The HPS Certified® program is what sets our used load banks apart. Every unit is run through a vigorous 12-point inspection to test each load bank. Units are individually refurbished at our service center in San Diego to ensure each unit is ready to go when you are..."
Brian Cleary, General Manager of HPS Loadbanks continues, " Our goal is to make it easy for our customers to buy a quality, used Crestchic load bank at a great price. An HPS Certified load bank is the 'smart choice' for your business. With over 20 certified, used load banks in-stock and ready for delivery, we have the best selection of quality Crestchic load banks in North America." Learn more about the PowerGen Double Warranty Special Offer and the HPS Certified Used Load Bank Sales Program at www.hpsloadbanks.com.
About HPS Loadbanks
Based in San Diego, CA, HPS Loadbanks is the leading authorized distributor of Crestchic load banks in North America and a recognized premier dealer of Vantran transformers. Whether you choose to buy or rent, HPS offers the best selection of new and used resistive load banks, resistive/reactive load banks, transformers, trailers and cables. Our load testing products and services include sales, rental, training, parts and service.
Press Contact
Steve Saars
Marketing & Public Relations
619.507.8278
ssaars@hpsloadbanks.com